Pivatic is the global technology leader for sheet metal manufacturing.
Pivatic makes sheet metal punch and bend machines that can be assembled into fully automatic manufacturing centers.
Our goal at Orbit Advertising & Marketing was to develop self-explanatory content that would not need sales personnel at first contact, as prospects are spread all over the world. All visuals and text were developed to be understood by both non-technical and technical decision makers as the technology is highly complex and people from many departments take part in purchasing high cost equipment such as Pivatic's machinery. Our advertisements and marketing materials have been used internationally and have helped Pivatic increase sales globally.
Below: Advertisement for use in print or online.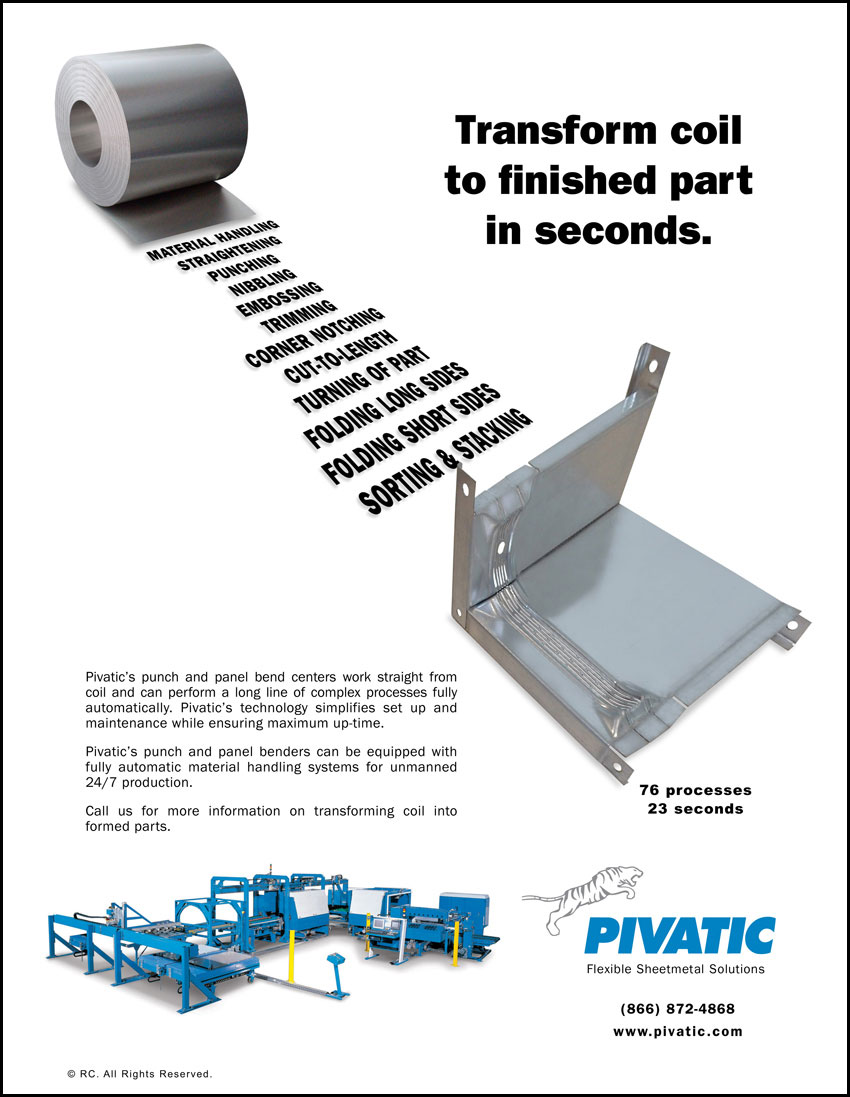 Video describing machinery and process. Click to view.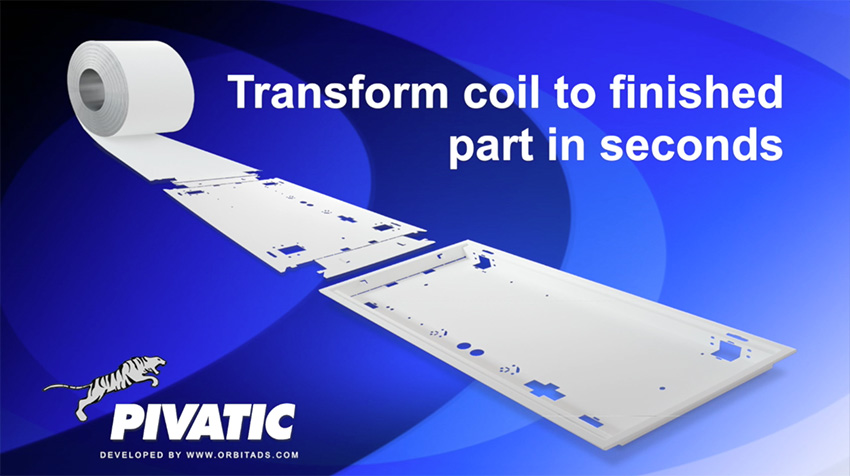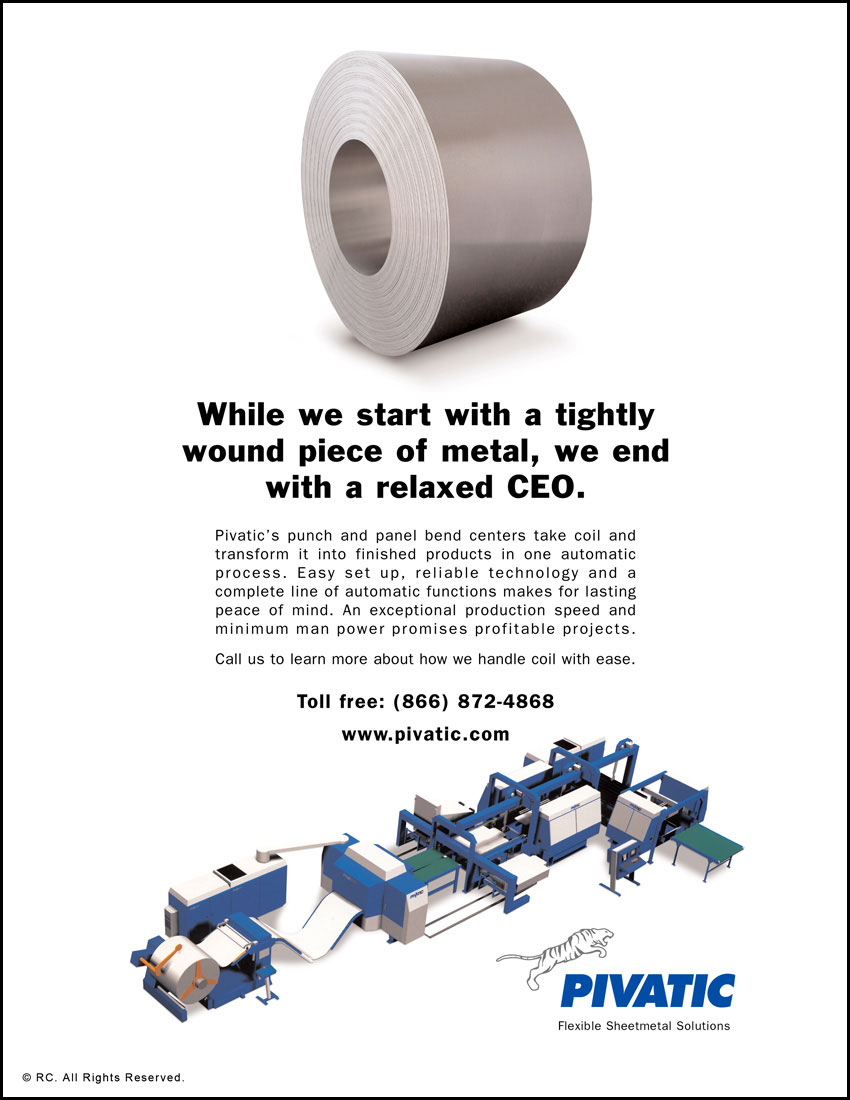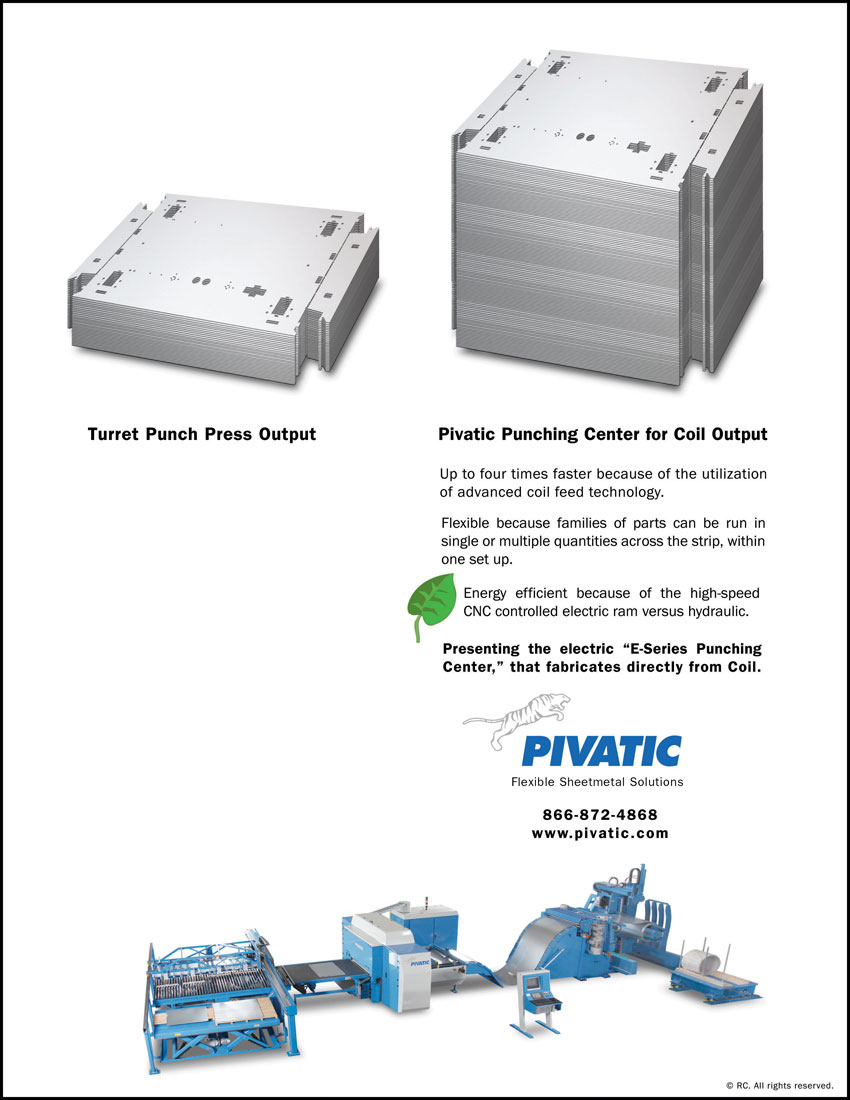 Below, click to see product brochure.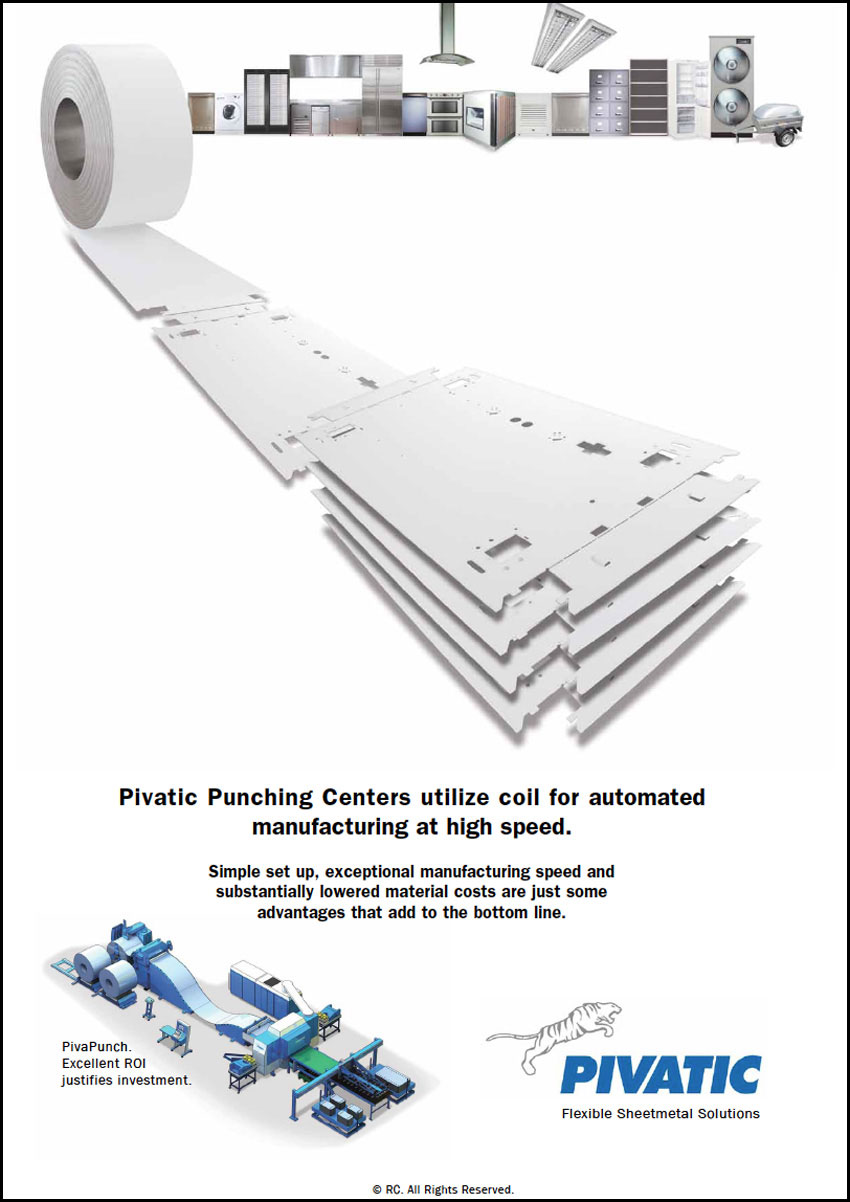 Below, click to see product brochure.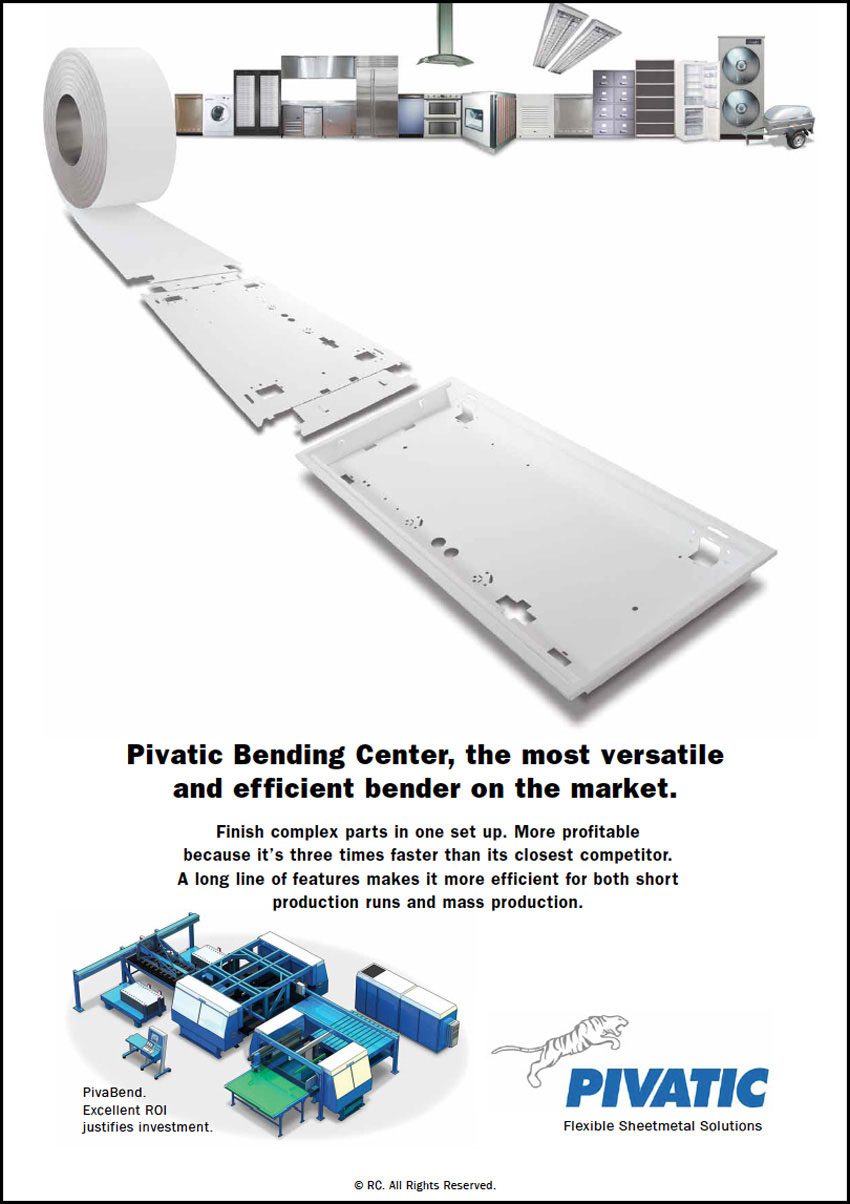 Exhibit booth design for McCormick Place, Chicago, IL USA.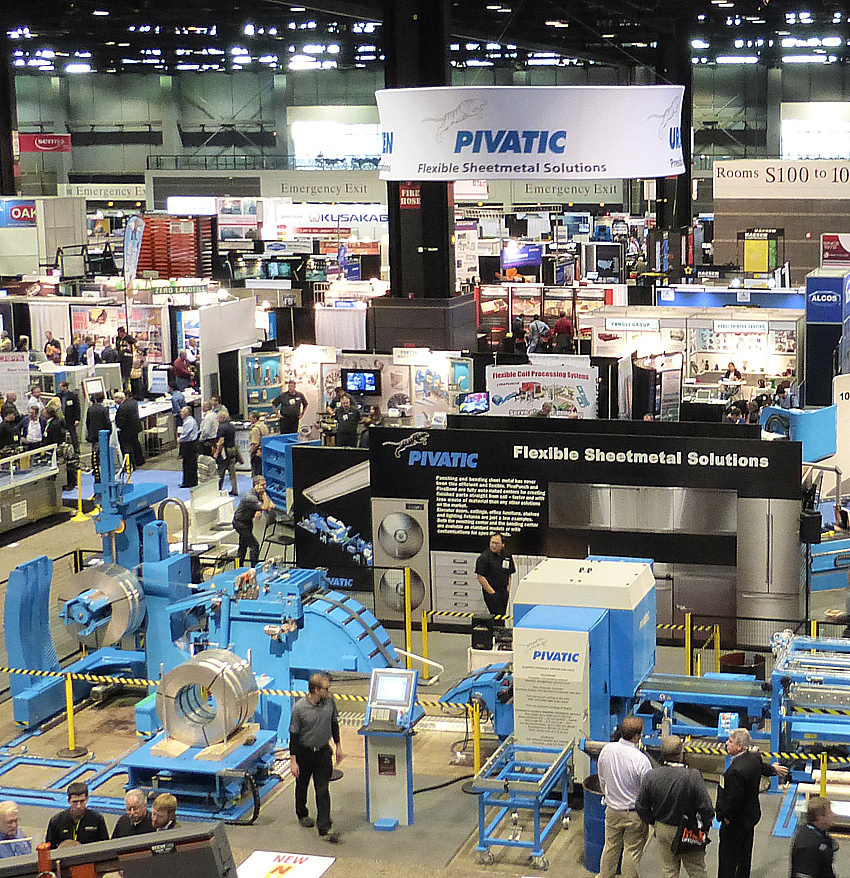 Exhibit booth design for exhibition in China.