Our creative advertising campaigns solve complex business problems, attract attention, build brands, increase sales and market share and help companies reach their business goals and full potential.
Click on the logotype to see our work.

Persson markets handles for cardboard boxes and handle applicators.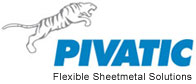 Pivatic makes automatic sheet metal manufacturing machines.
Zoom makes all terrain wheelchairs financed by donations.

Norma Group produces connectors for gas and fluid systems.

Alloc makes flooring products with mechanical locking systems.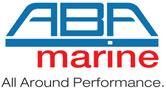 ABA makes high quality hose clamps for use in boats and ships.

Parker is the leading global manufacturer of hydraulic systems and parts.
Ursviken builds large press brakes for heavy duty plate forming.
Caorle makes machines that simultaneously work both sides of crankshafts and camshafts.
Pullmax makes fully automatic punch presses for plate metal forming.
TetraPak is a food processing and food packaging company.
EDM Department develops manufacturing methods for microscopic parts.

EUROBRAKE specializes in repairing industrial machinery.

Home   About   OurWork   B2B   ContactUs
© Orbit Advertising & Marketing Inc. All Rights Reserved.