Persson provides packaged goods companies with handles for cardboard boxes.
We developed Persson's global, integrated marketing and advertising campaign and branding, e-mail marketing and landing pages, videos, search word programs, social media, PR releases, exhibit booths, and more.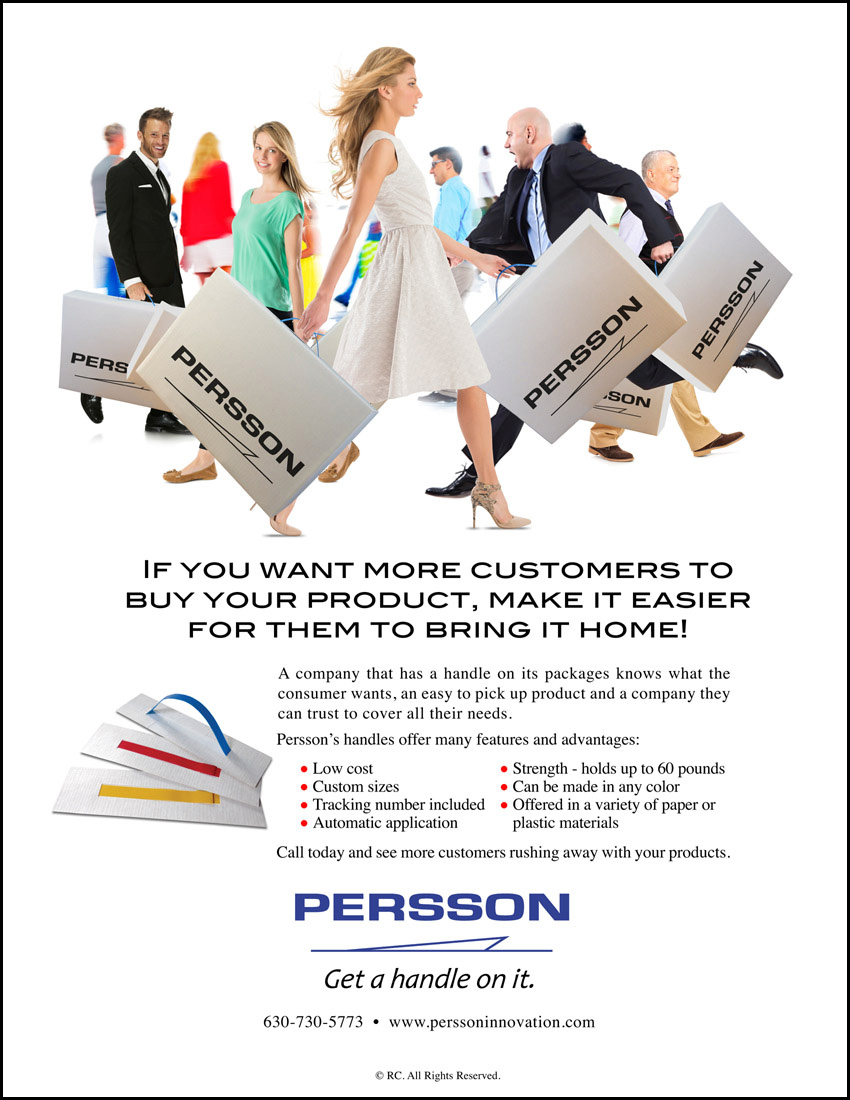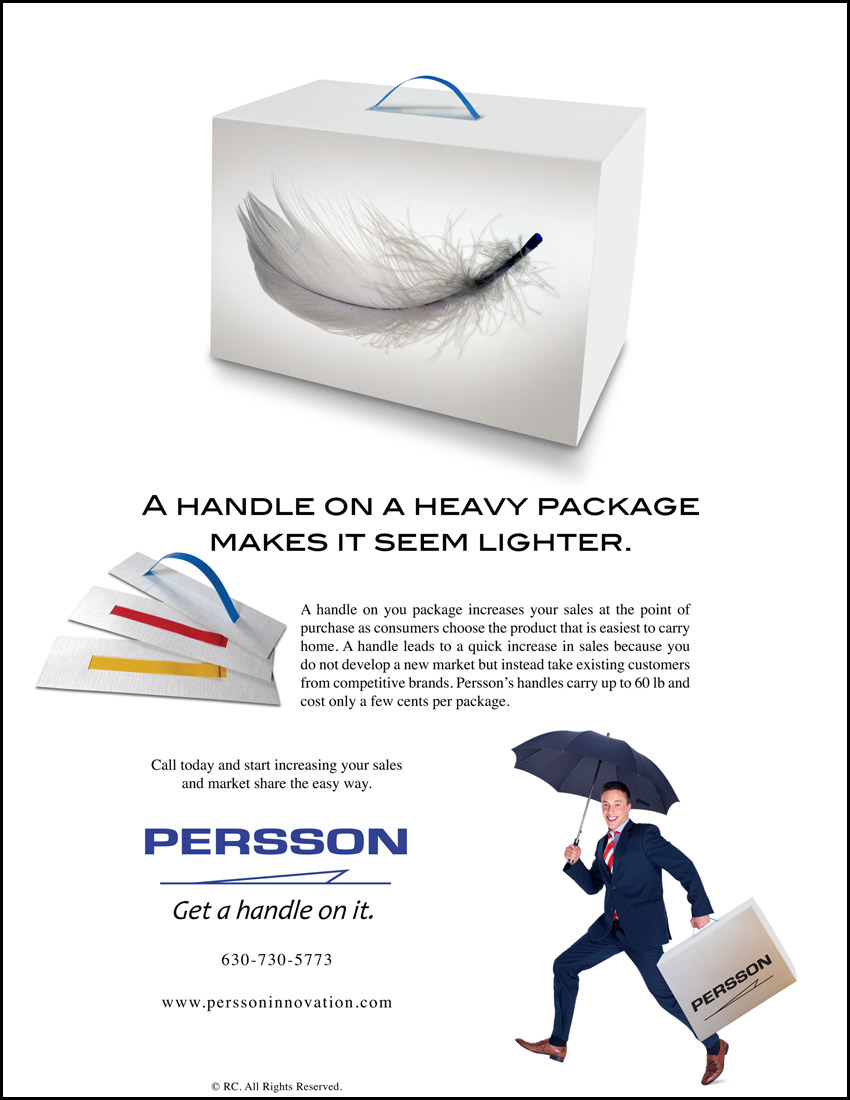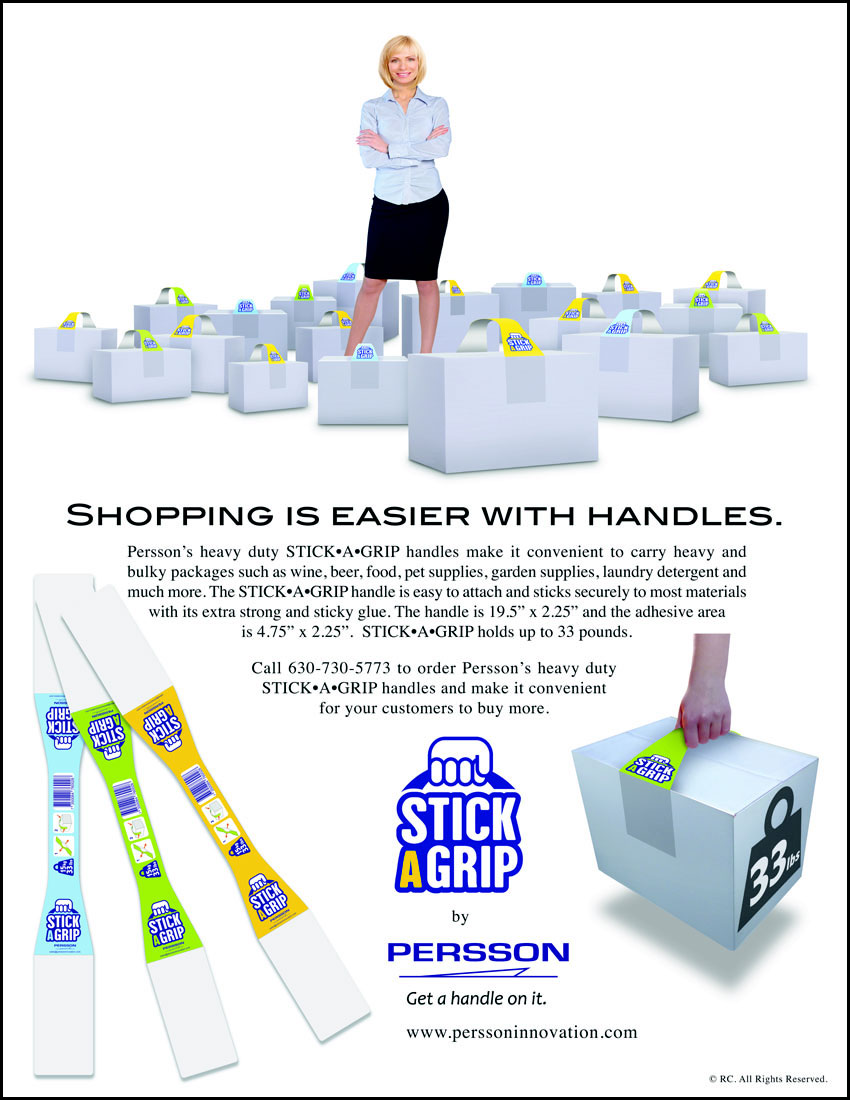 Online advertisement with links to website or landing page.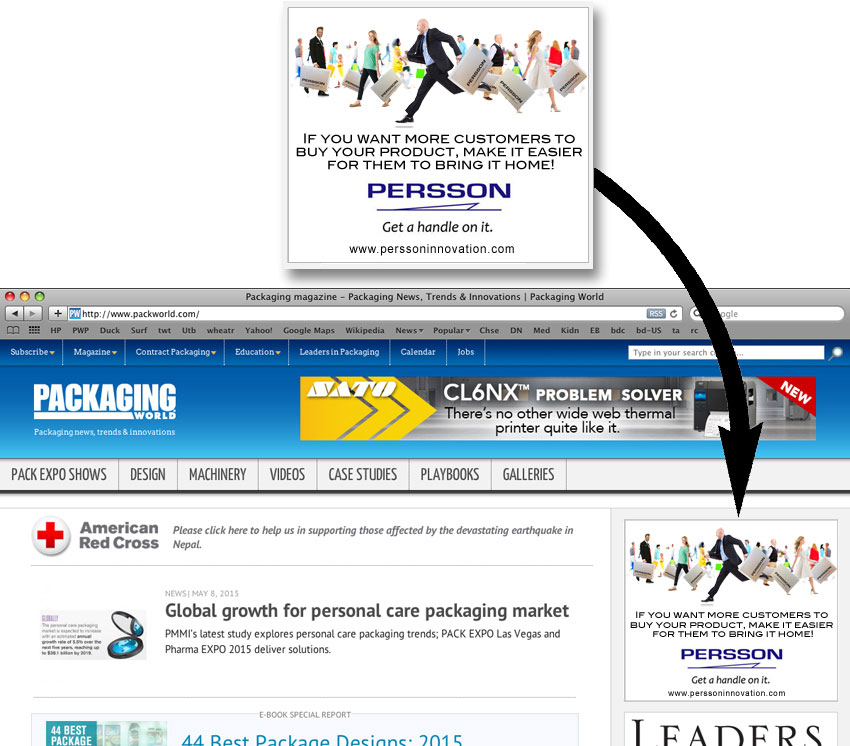 Click to see brochure as pdf.