Ursviken is the global technology leader for automatic large plate bending press brakes.
Ursviken's press brakes come with features that makes it possible to guarantee high accuracy every time. Targets are executives, engineers, and technical and non-technical decision makers within metal manufacturing companies.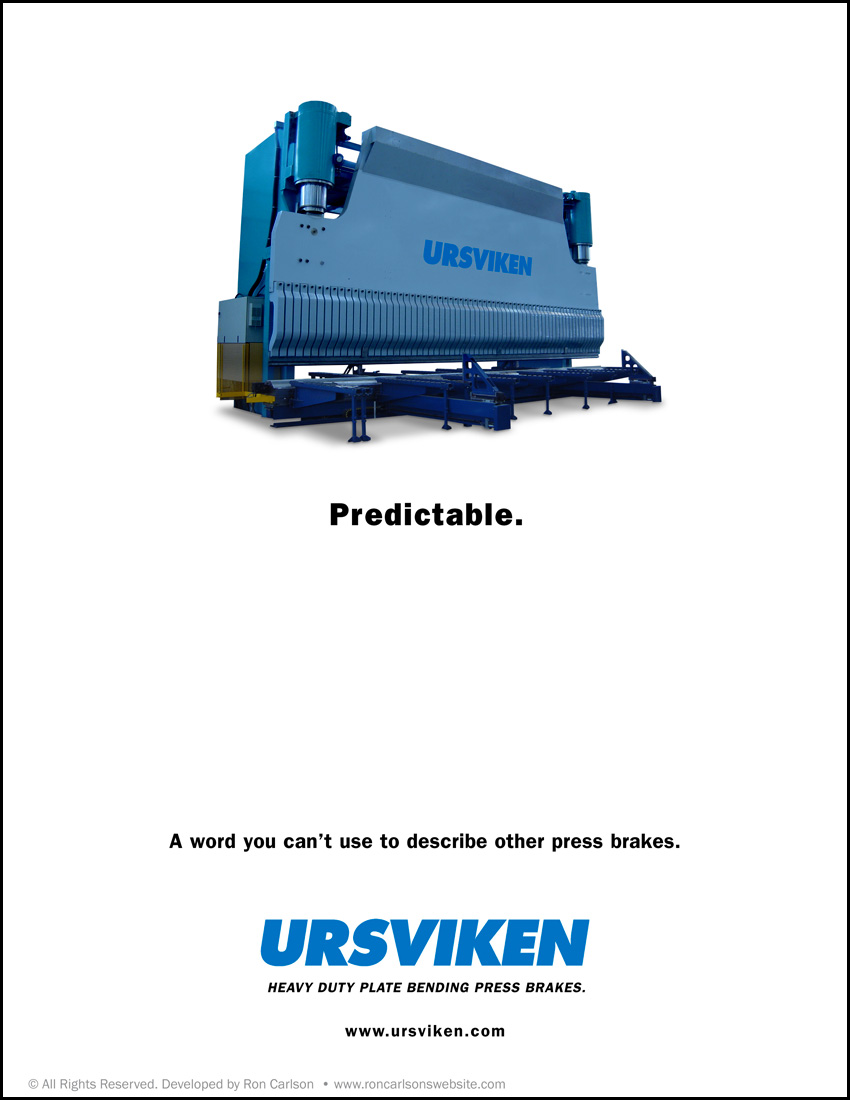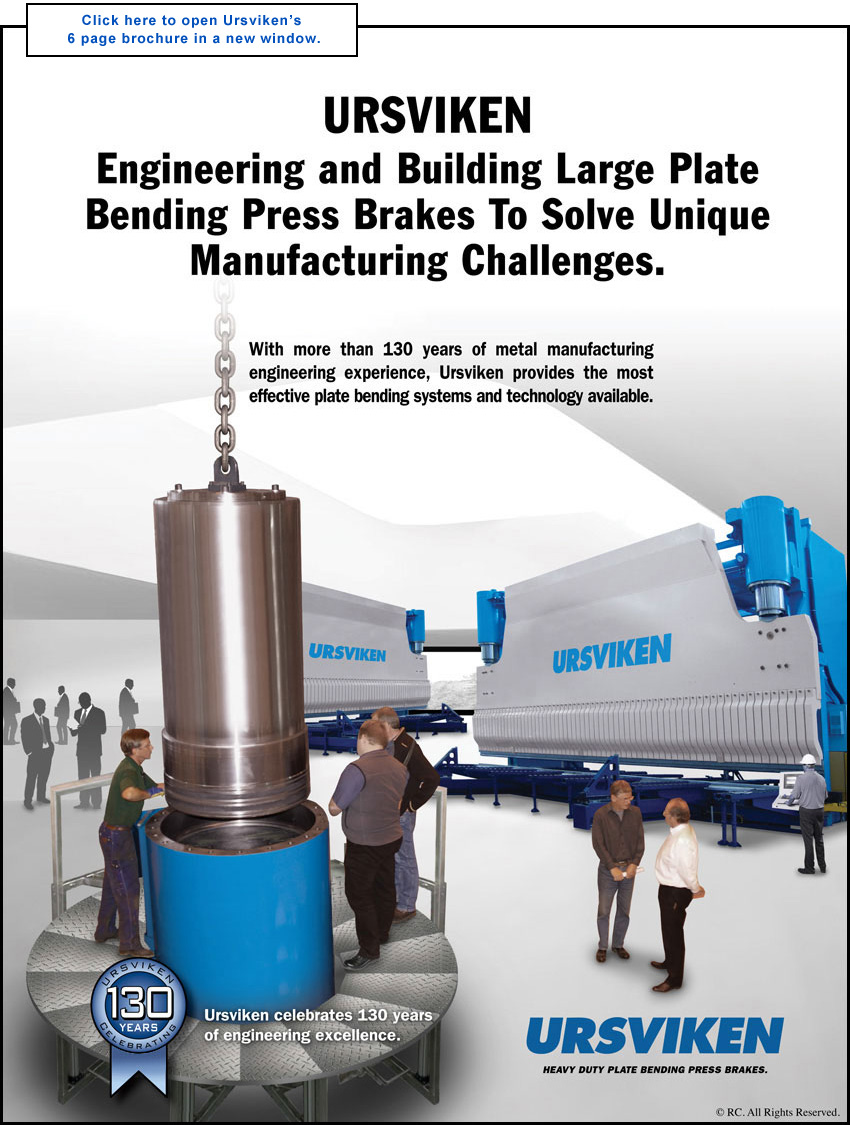 Below: Exhibit booth. The large machine in the back is a cut-out display featuring the size of a real machine. The small machine in front is a smaller real functional machine.