ABA makes hose clamps that are referred to as "the standard of the world".
ABA's hose clamps are also often referred to as "The European style hose clamp". The clamps are made from 316 stainless steel and have many engineered features that make hose connections strong and secure. Hose clamps are a big deal for boat owners and people within the boating industry because they are used in critical and demanding places. Our work for ABA targets boat owners, boat repair shops and boat manufacturers. Orbit Advertising & Marketing Inc. also developed ABA's website. Our work was successful and ABA received a lot of attention from investors and larger corporations within the industry. ABA consolidated into another company under another name and our website was taken down.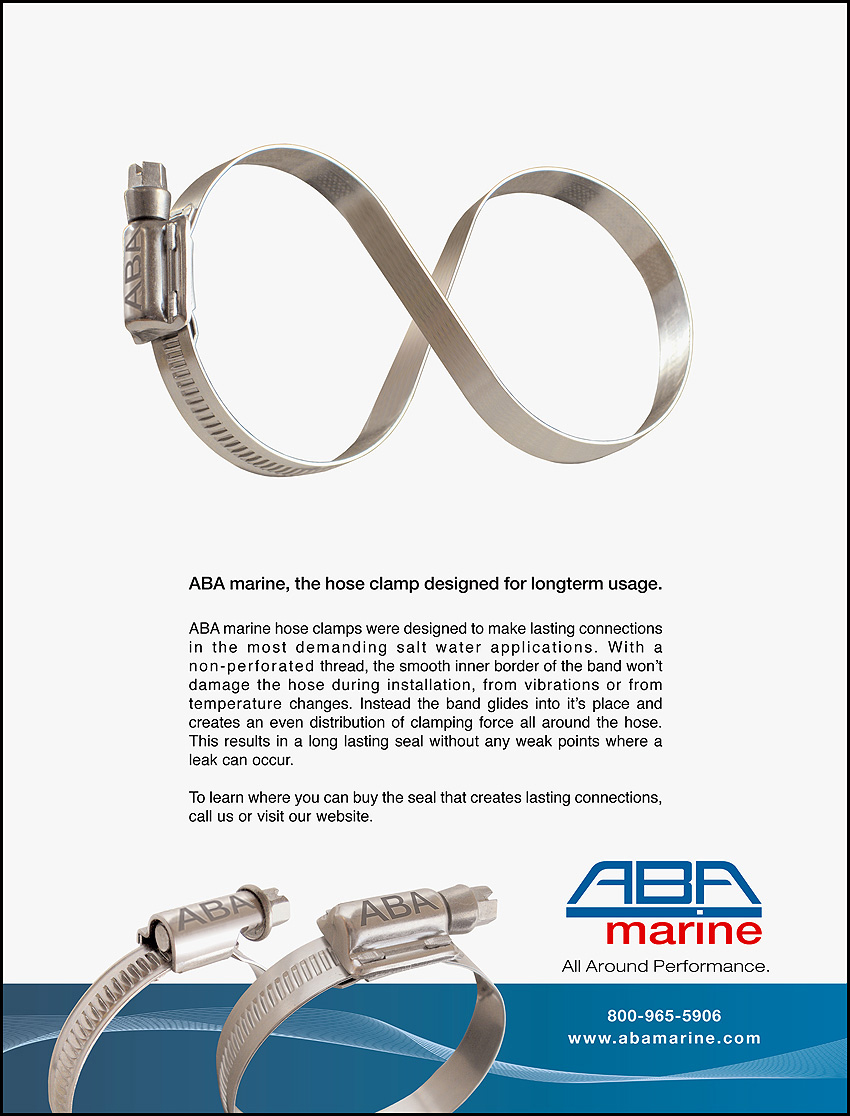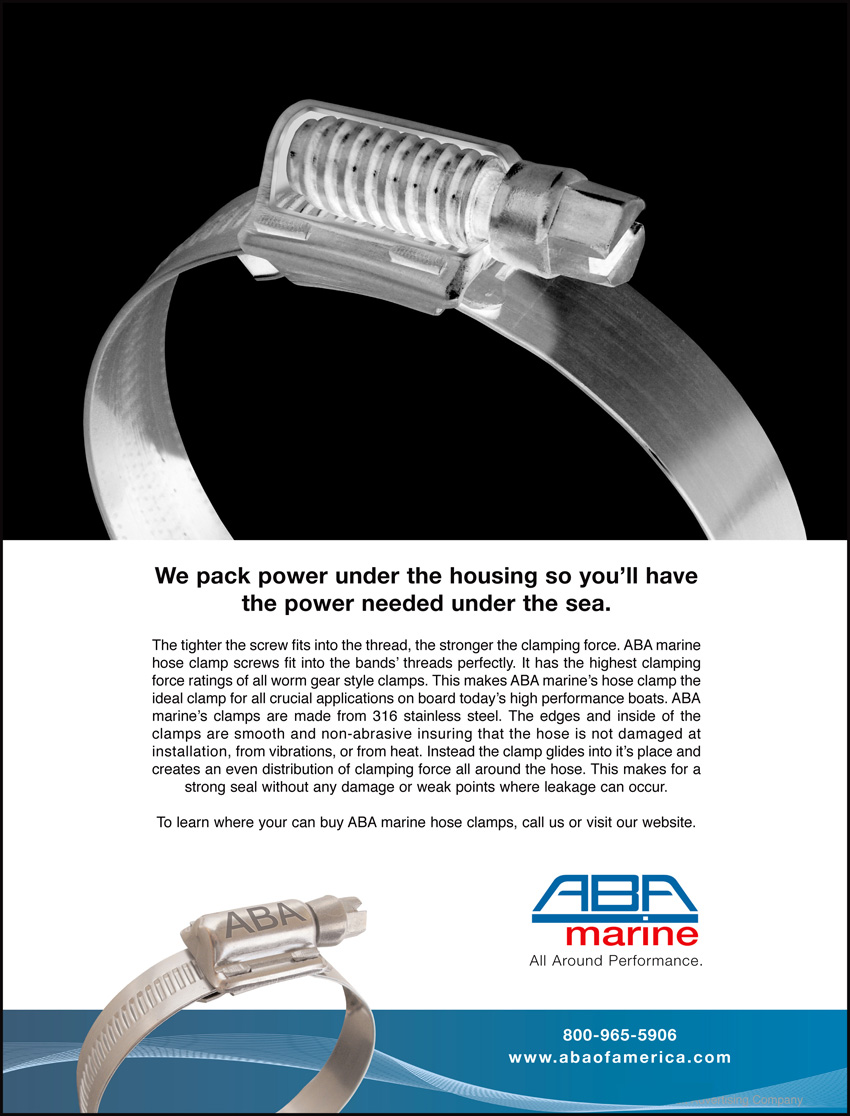 Below, screen pictures of website.